Feeling unsafe around your own home because of unwanted Wild Animals or Pests?
As a Houston animal removal service, Wilderness Animal Control understands how frustrating problems with wild animals or other pests can become.
Kids have been bitten, pets have been attacked, and properties have been damaged.
We will help you sleep peacefully!
We remove wild animals from your property and relocate them, handing a safe property back to you.
We provide commercial and residential pest control services to keep nasty critters out of your home or workplace.
Wild Animals That We Remove:
We Also Provide:
Please Note: We DO NOT deal with Cats or Dogs (wild animals only).
Get Rid Of Unwanted Wild Animals & Pests.
Call Us at 281-961-0131
Andre is one of the most fascinating guys I've ever had the pleasure of visiting with AND absolutely fearless and professional in handling the bee problems we had in a tree. Hopefully will never have to use his service again but if I ever have bee problems he's the only person I'd call. HIGHLY RECOMMEND
Truly the best animal control service there is in our area they service a large range of our area and when Andre takes care of me he gets the job done quickly and efficiently and he really knows what he's doing with what type of animal he is looking for how to do it and he does it safely for the animal and for you honestly the best service you will ever received.
Outstanding service! We called Andre about a bird problem in our ducts. He responded quickly, explained what he had found, removed the nests and installed screens on the openings to prevent further issues all without trying to rip us off. Highly recommended.
Always fast and friendly! I wouldn't call anyone else! Also very humane when it comes to removing animals!
Our Guarantee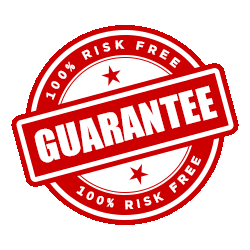 We Guarantee our Work for 4 Years. That means No Risk to you!
Call us at 281-961-0131
Solve your Wild Animal Problems
Wild animals can be dangerous… Don't handle them yourself!
As one of the leading pest control service provider companies, we provide wild animal control in Houston, and also the Austin, Dallas, and Fort Worth areas.
We trap, remove, and relocate wild animals in a safe and humane way.
We also provide dead animal removal, pest control services, pest control and rodent removal Houston services. Get rid of dead animals and rid of pests with us.
Our animal control services include animal trapping and removal of animals in the attic, like rats, squirrels, or bats in the attic.
After years of experience as a Houston animal removal service, we can assure you that some wild animals can be dangerous to handle. They will often try to escape first, but a wild animal backed into a corner will defend itself.
To the animal you are a threat and it becomes a matter of survival!
If you do not know how these animals behave, some can become deadly to you. Some of them, like raccoons, are carriers of rabies. This can be a big threat to you and your pets. Your best option is to call us for animal removal. There is no need for you to take such risks!
Animals In The Attic – Animal Proofing Your Property
Do you have animals in your attic? If wild animals have taken a liking to your property, there is sometimes a reason for that. There may be a few things on your property that attract animals.
By simply finding and taking care of these things, you could reduce the chances of other wild animals returning.
While providing wildlife animal control services to you, we will also inspect your property for things that may make your property attractive to wild animals. We will then tell you about steps that you can take to animal proof your property.
Cost Of Wildlife Animal Control
It is difficult to say how much your wildlife animal removal service will cost without speaking to you first. The place to start is to call us at 281-961-0131 to discuss your situation.
We can tell you now that our rates are very reasonable compared to some of our competitors, and we have many satisfied Houston animal control customers.
Animal Control Warranty
We stand behind our work. When you make use of our animal control service, we guarantee our work for 4 years. This is one of the best warranties in the business, considering that most of our competitors only guarantee their work for 6-12 months.
Get Houston Animal Removal Service. Call us at 281-961-0131
No Dogs or Cats!